While searching for proper tools to help you with the linear motion needs, you will come across so many different types, sizes and purposes of the desired tools. This can be confusing and also it can be very costly.
The worst outcome is that you buy a piece of gadgetry that will only make your work difficult. These cases lead to hating the project you wanted to finish.
Even if you need something as simple as a linear bushing, you will have to decide, based on the work you're doing, which ones suit you perfectly and will make the job easier, as they should.
Linear bushing and shafts
Let's start with the basics.
Linear shaft is an extended rod shaped tool that provides linear motion while transmitting power.
Some are mounted on an axial, and some on a radial construction, depending on the shape of a hole at the end of the device.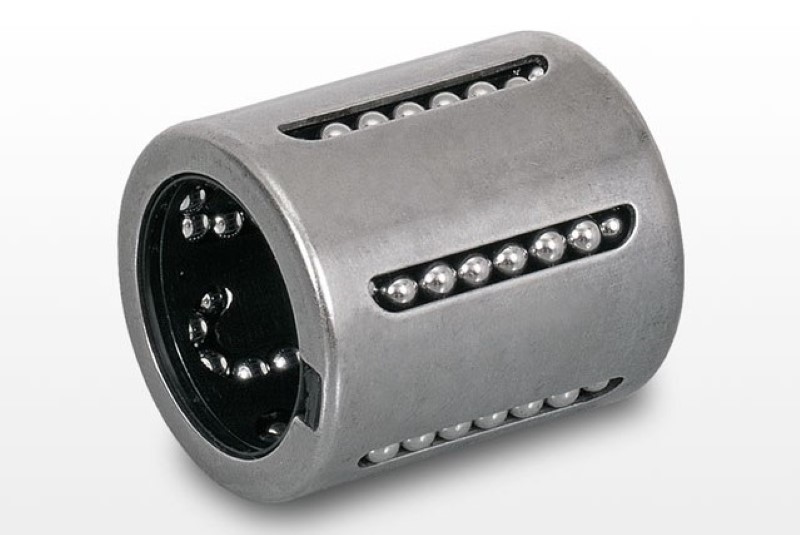 The maximum load they can bear is determined by the precision requirements and the shafts size.
Opposed to linear shafts, the linear bushings are ball based linear motion actuators which provide best results when combined with the cylindrical linear shaft. In this case, linear motion is provided with minimal friction resistance and brings the most accurate results.
Different types of linear bushing
For best linear motion results, you will need to choose the right linear bushing that fits the required work and other tools that you're operating with.
Linear bushings come in three different versions. They can be straight, flanged and pillow-blocked.
The simplest version of all three is the straight linear bushing, which is a simple cylindrical ball bushing. You can mount them with a fixing plate or a retaining ring.
Straight linear bushings are also the cheapest example of them all which makes them the easiest to replace.
Flanged linear bushings come with a flanged end. It is placed on the outside and with a sole purpose of providing a thrust bearing surface. Best suited for lighter loads and projects that don't have to be rushed, due to the low speed they provide, while operating.
The third option, a pillow block linear bushing has a straight linear bushing placed in a pillow block shaped container.
Where can you find the right linear bushing for your project?
When DIY is considered, we want precision, accuracy and a relief from manual work. Regarding the lower amount of manual work, it is almost possible to do everything mechanically today. 
For every single operation there is a tool or a machine that can help you finish the job without much fuss.
Same goes for linear motion requirements. Specifically in this case, we could say, because the choice of tools for linear motion can make or break your project.
The online shop Tuli.hr (https://www.tuli-shop.com/linear-motion-products/linear-bushing-and-shafts), for all linear motion solutions and so much more, offers a wide range of all types of linear motion guides. Shafts, ball screws, ball splines, linear bushings and the rest, can be ordered online. The delivery is completely free and Tuli.hr also offers counseling and detail oriented customer service that will help you get the right answers.