It is imperative to choose the right car battery to ensure a long lasting and reliable ride. Without a healthy and functional battery, it is impossible for your vehicle to operate properly. After all, the battery is the primary component to start the car's engine and ensure that all electronics are running. This lets you play your favorite music, charge your phone, and run safety accessories even if the car's engine has been turned off.
Replacing the battery of your vehicle is inevitable and should be done throughout your car's life. It is normal for its battery to lose power after some time, not to mention that cold weather and driving conditions can also take their toll on the battery's life. It is ideal to test your battery at the local dealership to identify the one that best suits your car and your specific driving needs.
If your vehicle's battery already needs replacement, below are a few important tips to help you pick the right one.
Know the Basics
Getting a car battery that is too small when it comes to capacity means that you will have to replace it sooner than necessary. Conversely, if you purchase a battery with too much capacity, you will just spend your hard earned cash on something unnecessary. This is why it is a must that you understand all the essentials about car batteries first.
Find a Reliable Dealership
To ensure that you will be buying a high quality battery for your car, the first thing you have to do is to deal only with a reliable dealership. Stay away from battery shops that sell extremely cheap batteries since these will never last the distance. What you should do instead is to choose a brand name car battery at a reliable battery dealer or auto parts store to get a product with better quality.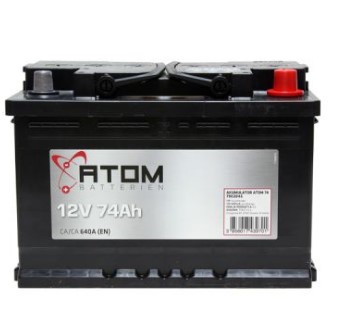 Check Battery Specifications
Remember that there is a battery specifically designed for the particular model and make of your car. Before you decide to go out and buy a new battery, see to it that you check the owner's manual to know the specifications of the battery that best suits your vehicle.
Battery Life Expectancy
The price of a car battery will often give you a good idea of its life expectancy. Many batteries are rated for five years so never put yourself at risk of getting stranded in the middle of nowhere by buying poor quality battery that can malfunction any time. On the other hand, if you don't plan to keep your car for a long time, don't bother buying an expensive battery as it will just outlive the length of time you need it.
New Battery vs. Old Battery
It will help if you can take out your old battery from your car and compare this with the new one to determine if it is really the right one or not. Compare the configuration, shape, and size of the two. if they don't match, it is best to get another one and try again.