When a new school year begins, teachers need to think of new ideas to make things even more exciting, fun, and educational all at the same time. This is where Smart Games can come in handy. 
Why add these games to your classes, then?
Here are some of the reasons why SmartGames are an ideal addition to any classroom.
Perfect for Kids of All Ages
There are several age categories of SmartGames. Even the youngest kids can enjoy the logical thinking games. Aside from that, toddlers, teens, and adults can also have fun playing such games for hours on end.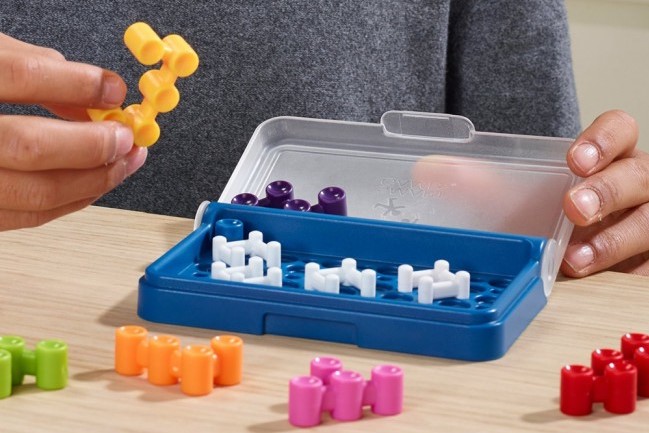 Cognitive Skills
One of the most crucial parts of childhood development is learning through play. The main goal of SmartGames is to stimulate and teach cognitive, language, and social skills while enjoying the games to the fullest.
These smart games can kindle different cognitive skills, with the packaging clearly indicating the most critical skills related to each game.
Easy to Difficult Levels
All games from SmartGames come with a challenge booklet together with their respective solutions. You can refer to the challenge booklet to know how the puzzle begins and you will put the pieces of the puzzle in the correct spot to match the solution.
Every smart game has four levels of difficulty namely master, expert, junior, and starter. The starter challenges are quite easy but they become even more difficult little by little. Through this, the game continues to be challenging. There are also other games with wizard level, which is a real challenge for puzzle enthusiasts.
Packages and Sizes
There are also five different sizes of SmartGames and these are Compact Games, Classic Games, Magnetic Games, Pocket Games, and Preschool Games.
Classic Games
Classic Games have been made as family games that offer everyone some great puzzle fun. These games come in larger size with larger puzzle pieces that make them great for classrooms.
Compact Games
The main benefit of this specific type of smart games is that this is packed inside a handy box. This is a compact game that won't take up much space inside the classroom. Little to no time is required to rearrange the game. Storing compact games is very easy.
Magnetic Games
Magnetic games come in handy booklet with magnetic puzzle pieces. The solutions and challenges are part of the booklet as well. This is an easy to store and quick to use format.
Pocket Games
Pocket Games are true brain teasers that will challenge you to think long and hard. IQ or Pocket Games come with handy pocket-sized box that is also used as the game board.
Preschool Games
Finally, Preschool Games are perfect for preschoolers and toddlers. The parts and games are big so that all parts of the game can easily fit into the hands of small children. The little ones' safety is guaranteed as well since they cannot break or swallow the parts.
Themes
Finally, Smart Games also have fun and attractive layout that make them appealing to children. There are different games that can also be linked to themes to further enrich and support your classes.