A yacht charter in Croatia is guaranteed to give you endless opportunities and exciting yachting vacations. The specific type of sailing holiday that you will choose will basically depend on your expectations, travel style, and of course, your budget. There are two main types of private yacht chartering services, and these are crewed and skippered. So, should you go for a crewed charter, or would you be better off with a skippered yacht charter in Croatia?
Crewed Yacht Charter in Croatia
A crewed yacht charter is by far the most indulgent and exclusive form of cruising holiday that offers unrivaled privacy on board. These luxury private yacht charters often include exquisite and fully catered services with a more personal touch and a uniquely relaxing experience like no other.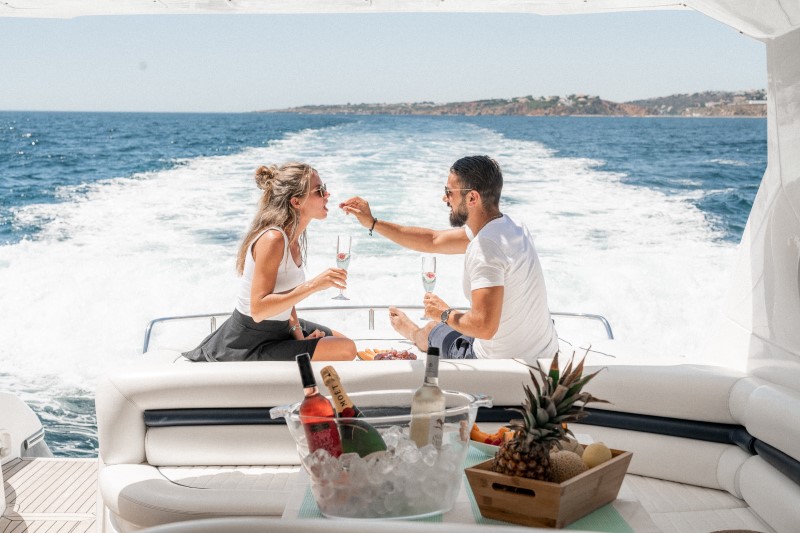 Most crewed yacht charters often have a carefully chosen crew made up of at least three members, namely the chapter, a chef, and a stewardess. These people are there to ensure that you will have the most memorable holiday moments aboard.
Many crewed yacht charters are available from the city of Split and the old town of Trogir in central Dalmatia.
Skippered Yacht Charter in Croatia
A skippered yacht charter experience will surely give you the best form of a Croatian sailing holiday. With the more personalized approach and a flexible route itinerary, a skippered yacht charter in Croatia is your perfect chance to explore and discover the magnificent coastline of this Mediterranean gem.
These skippered yacht charters are also a great chance for you to get several helpful internal tips straight from the local skippers themselves. More than anyone else, the local male and female skippers have extensive and long years of sailing experience. 
They are also competent and confident when it comes to yacht navigation. They are familiar with the weather and maritime conditions as well, giving you the ultimate peace of mind knowing that you are in safe and good hands.
If you like, you can even upgrade the onboard services by booking a hostess so you can reward yourself with the most relaxing and comfortable Adriatic sailing cruise. 
Skippers will also be more than happy and willing to teach you all the basics to help you master and hone some additional skills. The good news is that many Croatian skippers are also fluent in the English language, with some of them even multilingual.
Other benefits of choosing a skippered yacht charter in Croatia include the following:
Your skipper will determine the kind of adventure you want and prepare an authentic sailing experience for you and your whole group.
The professional crew will do their best to provide an exciting and relaxing sailing cruise.
Their knowledge of the different maritime conditions means you don't have to worry about the weather.
Experienced skippers will also take full responsibility for navigation, docking, and steering.
With a skippered yacht charter in Croatia, you can look forward to a one-of-a-kind sailing experience that you, your family, and your friends will definitely love.